ABOUT US
Coquille, founded in the spring of 2014, has already received the honor as the "Best French Restaurant of 2014" by City Weekend, "Restaurant of the Year 2014" by That's Shanghai, "Best French Restaurant of the Year 2014" by ShanghaiWOW!, one of the Top 5 New Restaurants in Shanghai in 2014 by SmartShanghai, "Best Western Restaurant of 2014" by Modern Weekly, "Shanghai Best Restaurant of 2015" by Tatler, "Best Bistro of 2015" by That's Shanghai, one of the "Shanghai Best Restaurants of 2015" by City Weekend, "Best French Restaurant of the Year 2015" by ShanghaiWOW!, "Bistro of the year 2016" by That's Shanghai, "Outstanding French Restaurant of 2016" by City Weekend, one of the "Best Restaurants of 2017" by Ctrip, "Shanghai Best Restaurant of 2017" by Tatler, "Shanghai MUST TRY Restaurant of 2017" by Dianping, and "Selected Restaurant in Shanghai" by the Michelin Guide 2017 and 2018.
The restaurant's unique, inconspicuous, and glamorous design brings the romanticism of France to Shanghai. The restaurant name, "shell" in French, is a modern representation of a classic French seafood bistro, elegant, but approachable femininity catered towards women.
CUISINE
Coquille's menu is familiar, yet surprising with roots in classic French cuisine, and elevated by Asian and California interpretations.
Classic dishes: Coquille Seafood Platter, Foie Gras Crème Brêlée; Specialties: Escargots; Signature dishes: Red Heart Clams au Vin Blanc, Oven-Roasted Dungeness Crab.
INTERIOR DESIGN
Coquille is the first restaurant designed by Luk Studio. The façade offers a first impression that shows extraordinary care and attention to detail, which continue throughout the entirety of the restaurant. Brittany's ocean-inspired blue window shutters float above; while round café tables sit below along the entrance walkway, reminiscent of southern France. Everything from the grand brass lined seafoodbar to the mother of pearl mosaic and exquisite powder rooms promote an air of elegance while providing an intimate and cozy setting.
DINING AREA
Coquille offers two different dining floors. Comfortable dark leather banquettes surround the room while a long marble communal table acts as the focal point of the first floor which seats 40 people. A more intimate upstairs space seats 30 people and can be curtained off for private events.
TEAM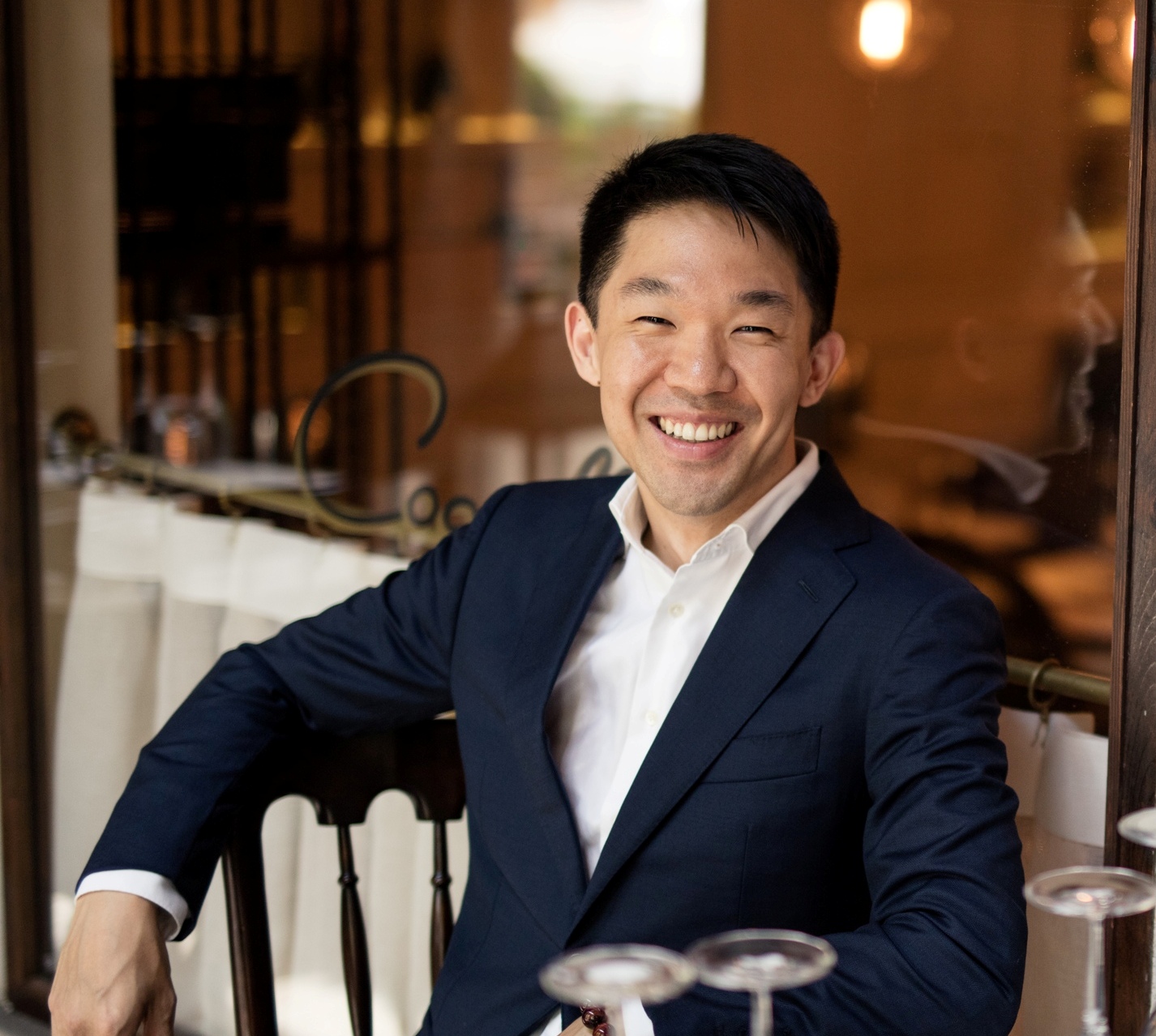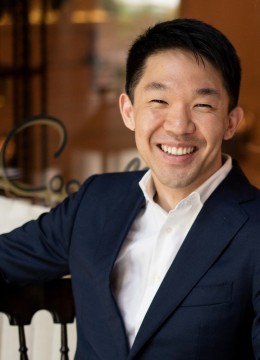 John Liu, owner of Coquille Seafood Bistro, formerly a young investment banker originally from Greenwich Connecticut, abandoned it all to pursue his dream.
"I am a dreamer, I am very passionate about food, and it shows in my food, service and the restaurant," says Liu, with a diverse background in equity research, user experience, and branding; Liu has quickly established himself in Shanghai as a unique restaurateur.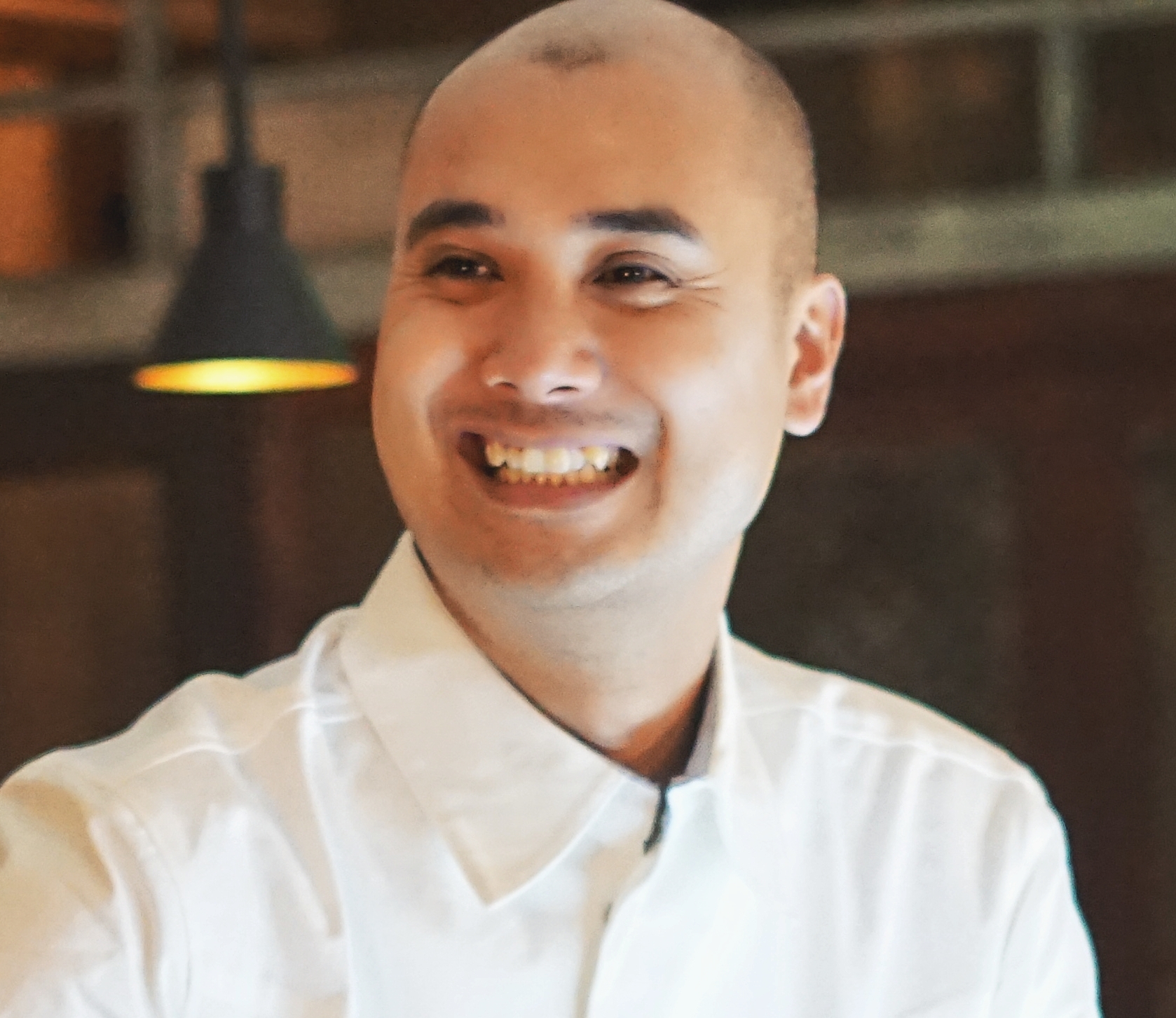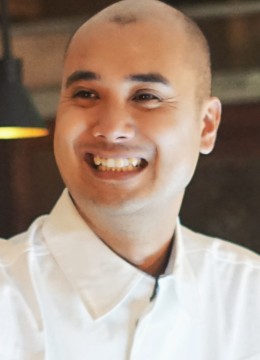 In a city of talented and seasoned chefs, Coquille and Scarpetta's new executive chef Patrick Leano is a welcome and unique addition to Shanghai's competitive dining scene.  His pedigree comes from his impressive worldwide experience at renowned Michelin restaurants such as Noma in Copenhagen, Le Chateaubriand in Paris, Asador Etxebarri in Spain, and The Capital, Hibiscus, Wild Honey & Arbutus in London.
Patrick's Filipino heritage and classical European training is at the core of his understated classic dishes and deliciously layered flavors. "Every dish matters… I try to over-deliver for all of my guests," says chef Leano. His love for food and travel has taken him across the world and now here to China where you can find him daily at our restaurants.
He's known for his humble and extraordinarily kind Canadian personality. So don't be afraid to say hello when he pokes his head out to check on the dining rooms. After all, he's known to be extra nice to his friends…